Maya Angelou requests your vote
"You should be angry," said Maya Angelou, "but I would love to see an end to the polarization." Angelou urged people to release anger by voting.
If you're not angry, you're either a stone, or you're too sick to be angry. You should be angry. You must not be bitter. Bitterness is like cancer. It eats upon the host. It doesn't do anything to the object of its displeasure. So use that anger. You write it. You paint it. You dance it. You march it. You vote it. You do everything about it. You talk it. Never stop talking it."

―Maya Angelou
Hope you're having a good weekend, family and friends. It's been 160 days since George Floyd died in the custody of Minneapolis police officers. It's been 233 days since Breonna Taylor was shot by Louisville police officers in her own apartment. And it's only two days away from election day. Blood is on the ballot this election season. Our children's lives depend on our votes. If you or anyone you know plans to vote in-person, please follow these important steps to stay safe.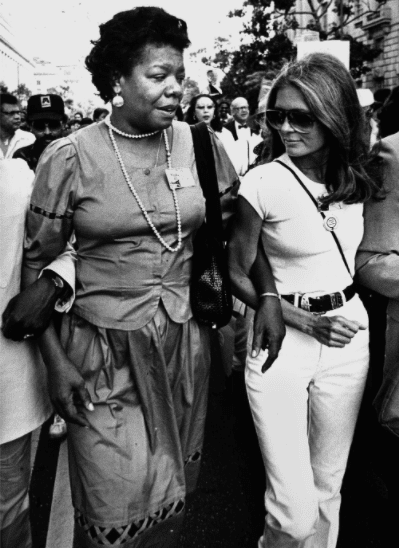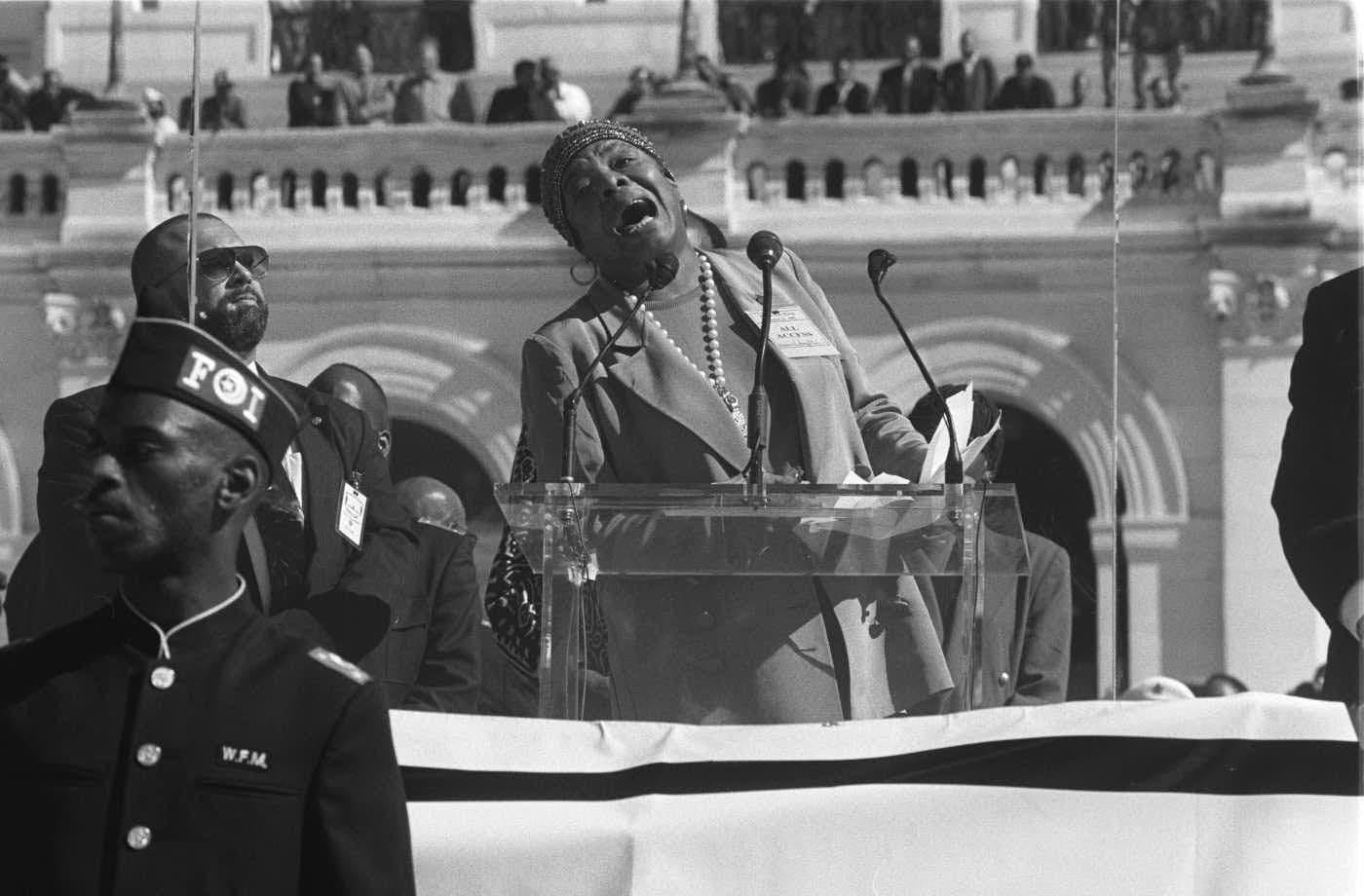 Above, Maya Angelou marches with fellow activist Gloria Steinem. Maya Angelou was a lyrical witness of the Jim Crow South and voting advocate.
---
Voting Checklist
1. Election Office
Find your local election office.
2. Polling Place
Choose your local polling place in the safest location.
3. Schedule Time
Schedule the day and time you want to vote. If possible, go to voting polls early in teams of three or more, but keep your social distance.
4. Download a Ballot
Download a local ballot and save it on your phone or print a hard copy. You can review the ballot after you wait in line.
4. Protect Yourself
Bring a mask, hand sanitizer, water bottle, a sitting chair, warm clothes, snacks, and don't wear any political statements or loud messaging on your clothing. And of course remember, coronavirus is a serious infection that disproportionately impacts older and unhealthier people, as well as people of color. Take this into account as you potentially battle crowds on Tuesday.
5. Keep Distant/Quiet
You are NOT at a town hall debate, so do NOT engage in any conversations about politics, race, religion, sports, etc, around the polling places—for your own safety and for the safety of those around you. Keep your social distance.
6. Follow Instructions
Once in the voting booth, follow instructions carefully. Make sure all your bubbles are filled in properly on your form with pen. If you make a mistake, ask for a new ballot of session. If any electronic machines are broken, ask for a paper ballot.
7. Know Your Rights
Voting is your Constitutional right. You are NOT required to speak English to vote. You are NOT required to pass tests to vote. You are NOT allowed to be turned away if you enter the voting queue before the cutoff time.
8. Election Hotlines
You are NOT allowed to be touched, harassed, threatened, or intimidated at your local polling booth. You can call or text the Election Protection Hotlines below if you feel unsafe, and they will notify local election authorities.
English: 866-OUR-VOTE (866-687-8683)
Spanish/English: 888-VE-Y-VOT (888-839-8682)
Asian/English: 888-API-VOT (888-274-8683)
Arabic/English: 844-YALLA-US (844-925-5287)
Text/SMS: 866-OUT-VOTE (866-687-8683)
9. Social Media
You can post a selfie with your "I Voted" sticker on Instagram, Facebook, Twitter, TikTok, or other social platform to encourage friends to vote. Do NOT post images of your actual ballot, as this is against the law in many states.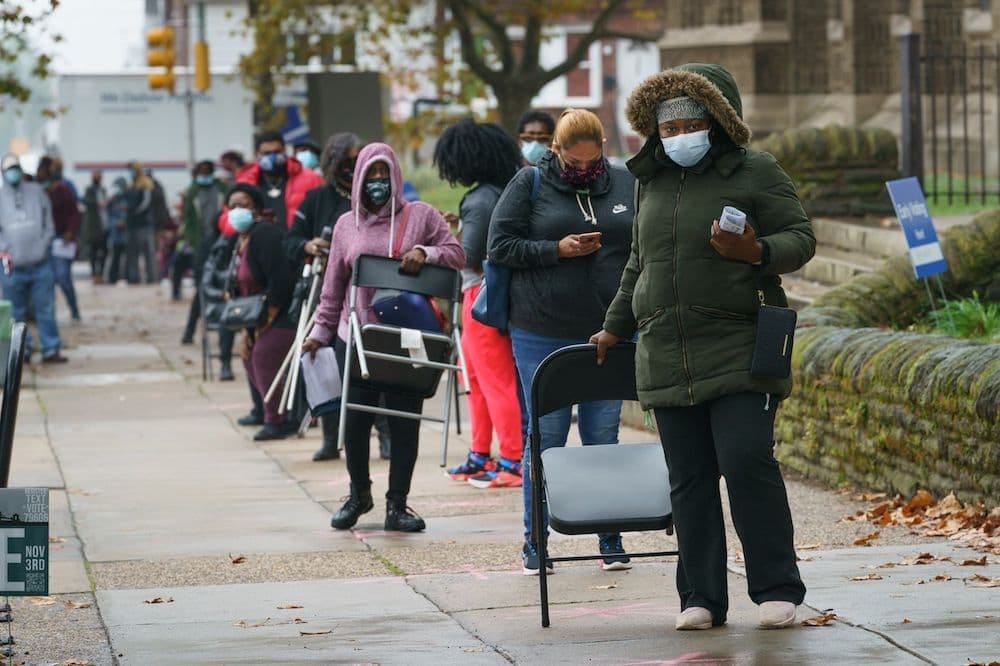 Voters in Philadelphia waited through rain, cold, and long lines to cast their ballots before the early voting windows closed.
---
Embrace Politics
In August, I shifted the tone of our Redeeem blog to be a little more thoughtful, serious, opinionated, and anything but apolitical. Unlike Coinbase, we believe at Redeeem that we can never truly achieve our mission of "ushering in a new global digital economy for the unbanked using digital currencies" unless we address the inhumane police brutality, broken criminal justice system, corrupt financial institutions, and 400+ years of slavery and oppression in America that has has stunted growth and opportunities for black people and perpetuated a deep-rooted culture of white supremacy.
Since George Floyd's murder, I have written 119 articles, and not a single one was published without thinking about this 8 minutes, 46 seconds first. Despite losing a few subscribers, we discovered a more genuine and authentic voice, and I encourage you to do the same for your own corporate audiences. This is the only way we will facilitate meaningful discourse with each other. Subscribe at redeeem.com.
What have Trump or Biden said about Bitcoin?
Nigerian forces have killed at least 56 peaceful protesters in October
Serena Williams is divesting from Coinbase after ban on social activism and politics
Killer Mike opens a bank for black and latinx founders
Bitcoin adoption in Africa is 2X higher than the rest of the world
Scientists try to explain Africa's surprisingly low covid deaths
Coinbase CEO Armstrong bans civil rights activism
Nigeria trades $8 million per week on P2P exchanges
M-Pesa powers 98% of Kenya's mobile money transfers
Joe Rogan gets the Kanye West experience for 3 hours
The SEC of Nigeria to regulate digital currencies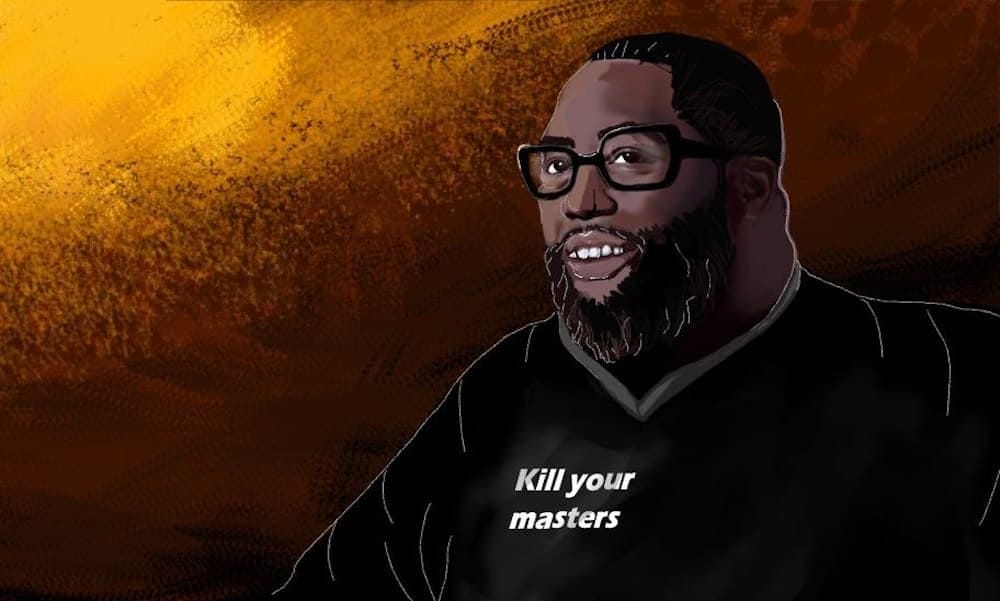 Atlanta rapper "Killer Mike", in partnership with Atlanta mayor Andrew J. Young and TV tycoon Ryan Glover, launch a digital bank for the black and latinx community.
---
After the Election
"I would ask whoever is voted in, to keep in mind that he is the president of the Latinos, of the poor whites in West Virginia and wherever else, of the blacks, of the Jews, of the growing Arab community. He is our president, whether we voted for him or not… I would love to see an end to the polarization, the 'they and the we.' I would love to see that."

―Maya Angelou (2014)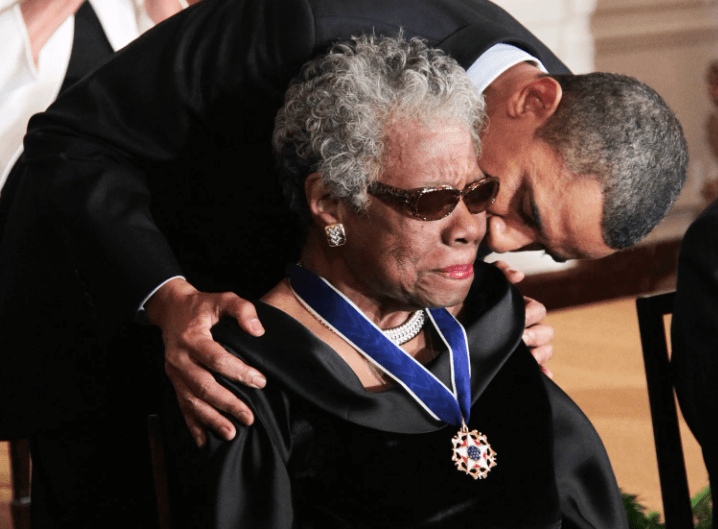 President Barack Obama awarded the 2010 Presidential Medal of Freedom to Dr. Maya Angelou at the White House on Feb 15, 2011. She passed away on May 28, 2014.
The struggle for black people, just like the Civil Rights Movement, won't end with an election win or loss on Tuesday. We must hold ourselves more accountable to build a more equitable world. I feel ashamed for allowing myself, my friends, my investors, my employees, and even members of my own family be silent or tone-deaf on so many important social justice issues. We have to level the playing field, then fight like hell for the reparations we deserve. Our lives matter, our voices matter, our issues matter, and our ballots matter. Let's rock the vote.